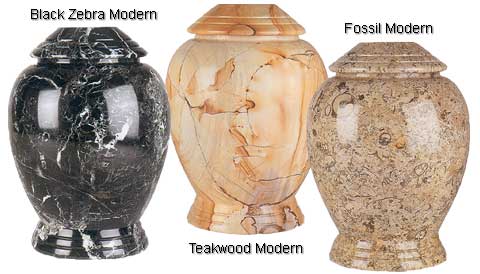 Modern Style Marble Urns
These beautiful Marble Urns shown here come in a Black Zebra, Teakwood, and Fossil. Each urn is unique in color.
They stand 5.25" tall and best fit up to a 35lb pet. Not big enough? Give us a call or email your pet weight and we will quote a larger size.

$70.00
Code: MAR5-25MOUR(BZ,TW,FO)