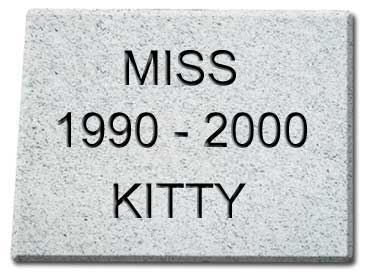 Small Granite Marker - 3 Lines
THIS ITEM IS NOT SOLD ON-LINE.

YOU CAN PURCHASE THIS MARKER BY CALLING 817-444-2221. PICK-UP AT OUR FACILITY 6-8 WEEKS AFTER ORDER FORM AND PAYMENT HAS BEEN RECEIVED.

Call us to get prices on our burial services at our beautiful cemetery located in Azle, Texas.


$0.00
Code: Small_3